Frames & Lenses Tailored to You
At Weiss Eyecare Clinic, we welcome you with open arms as soon as you step into our clinic. Our friendly staff will greet you warmly and guide you to our frame dispensary, where you'll find our vast collection of designer frames and styles to browse.
We aim to provide you with glasses that meet your unique requirements, irrespective of whether you need specialty lenses, frames for kids, sports eyewear, or sunglasses.
We also offer Neurolens for managing eye misalignment issues and helping our patients enjoy comfortable, clear vision. Visit us today to explore our frame boutique and discover your next favorite pair of frames.
Book Appointment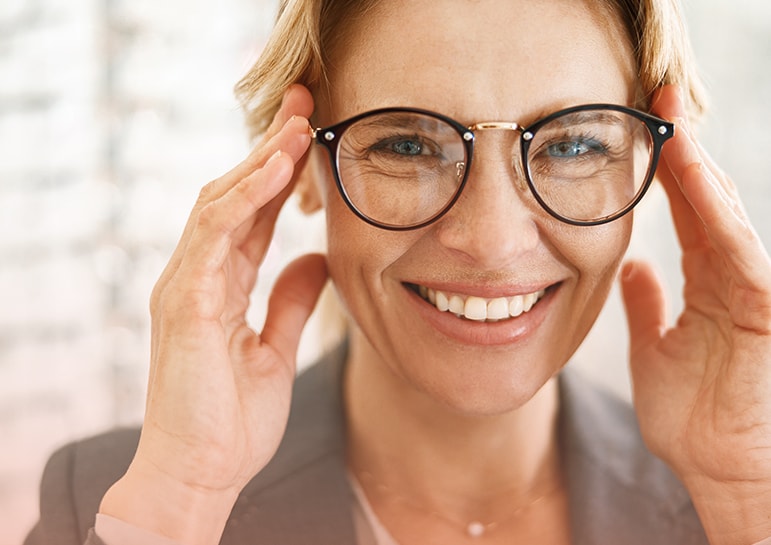 Along with a large selection of designer frames, we also offer different lens treatments and customized lenses. Potential hazards such as scratches, glare, and ultraviolet rays can be reduced or removed altogether with the application of a lens treatment.
Our practice also features Transitions Lenses with the unique ability to darken in the presence of invisible UV light.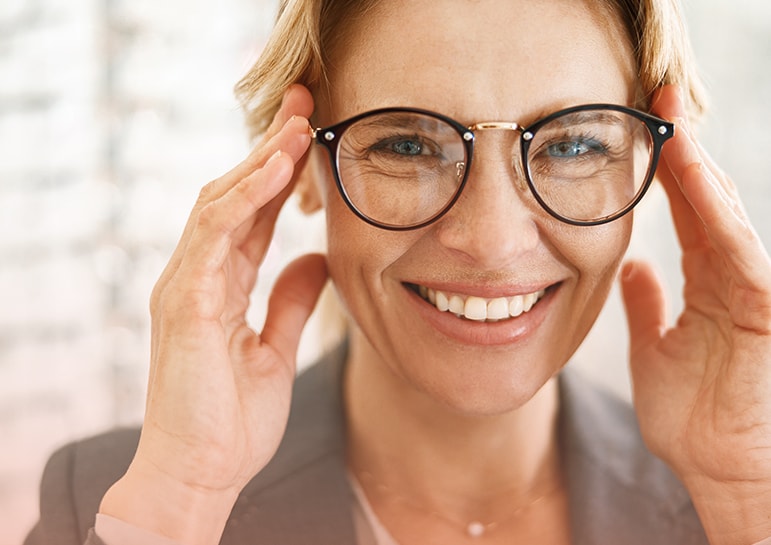 Comfortable Vision with Neurolens
Neurolens is a technology designed to help alleviate symptoms of digital eye strain, such as:
Eye fatigue
Neck pain
Blurred vision
Neurolens also provides a noninvasive technique to treat eye misalignment that can contribute to digital eye strain and other related issues.
Neurolenses use a contoured prism design to naturally correct eye misalignment and help provide comfortable and clear vision. With advanced prism technology, Neurolenses can help with trigeminal dysphoria, providing you with comfortable vision throughout the day.
Sunglasses & Specialty Eyewear
Along with different frames, we also provide a wide variety of sunglasses and sports eyewear, protective eyewear, and SCUBA diving glasses.
Regardless of your requirements, we have you covered with glasses that provide the necessary support and protection for your eyes.
Kids Eyewear
During their early years, children undergo crucial visual development that we want to help support through prescription glasses. We offer a wide range of fun designs and colors for your children to choose from, allowing them to express themselves while enjoying clear and healthy vision.
With our eyewear, you can help your child find the right frame and lens to suit their lifestyle, whether they're at school, work, or play.
Blue Light Protection
Specialty computer glasses are designed to block and filter out the blue light emitted by electronic devices, providing effective protection against its effects.
With the right blue light protection lenses, you can protect your eyes and enjoy healthy vision, whether using a computer, tablet, or smartphone.
Your Destination for Eyewear
Whether you need new glasses with customized lenses, Neurolens for eye misalignment, or just need new sunglasses for vacation, we have you covered. Our team is passionate about pairing you with the right eyewear.
Visit us to explore our optical boutique and find your new glasses today.
Book Appointment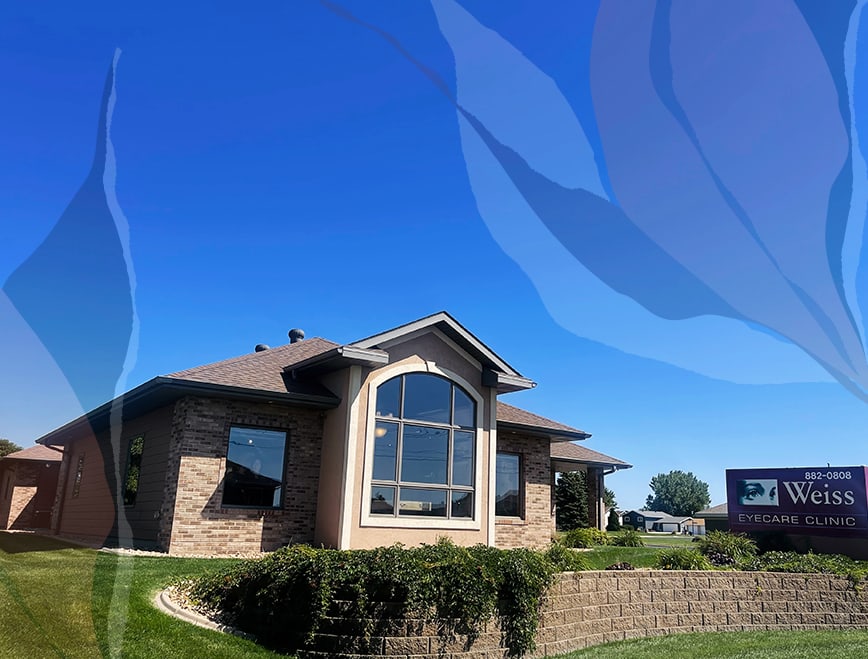 Our Address
1300 19th St NE

Watertown

,

SD

57201
Our Hours

Monday

:

8:30 AM

–

6:00 PM

Tuesday

:

8:30 AM

–

5:00 PM

Wednesday

:

9:30 AM

–

5:00 PM

Thursday

:

8:30 AM

–

5:00 PM

Friday

:

8:00 AM

–

1:00 PM

Saturday

:

Closed

Sunday

:

Closed